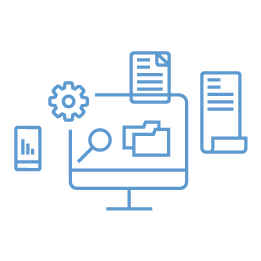 Document Management
Imagine having the right information at the right time in the hands of the right person. Now that's what we call 'Awesome Work'!
Viva Document Management effectively and efficiently manages document processing, routing and filing in accordance with your specific requirements, workflow and business processes. It allows for collaborative work between your internal/multidisciplinary team, giving them easy access to receive documents, comments and give approvals on processes related to your business.
Viva routes all your reports, correspondences, purchases and requisition reports, project plans and drawings; however, the workflow captures any and all actions on a document. This allows Viva to maintain document integrity with its powerful built-in version control and restrict check-in and check-out protocols. The system will archive the reports and you also get to choose to publish the documents online for public viewing if you wish to do so.
'Viva Audit Trails' tracks history of documents and creates an unparallel level of accountability.
If you are still not convinced of the benefits of the Viva Document Management system then perhaps the following additional benefits might change your mind:
Easy to use, secure and hosted on cloud
Have 24/7 access to your documents from anywhere, any time of the year
High availability with fail safe system for back-up in rare event of failure
Go green and save the environment with Viva's paperless document management
Complete transparency from document generation to final disposition
Customer workflow for different documents with ability of authorized overwrites
Dashboard that keeps track of work status of individual/operational units and organizational workload
Achieve organizational efficiency and process consistency
Realize significant cost savings
Save time by improving your business's overall performance